This is my May (now late) update covering everything I've been busy working on this past month.
Shipping Capacity Challenges Continue
Shipping and logistics challenges continued throughout May and show no signs of abating. Here is the latest ocean freight update from Apex Logistics:
OCEAN FREIGHT AND US PORT UPDATES
Carriers announced new FAK (Freight All Kinds) rates from June 1st onward
Market rate for East and North China continue to increase
Demand remains strong for all lanes.
Space showing no improvement, vessels are full with heavy roll over.
Carriers are restricting weight due to Panama Canal low water levels.
Delay is worsening in South China due to port closure as well as the Covid situation in Yantian.
Vessel delay remains around 7-14 days for all lanes
Bookings to LA/LB (Los Angeles/Long Beach) are still overbooked with heavy roll over through at least mid June
Bookings to PNW (US Pacific Northwest) remains full often with double rolling
Bookings to USEC (US East Coast) no space guarantees even with Premium, and double/triple roll may occur
Significant drop in vessels anchored in LA/LB, shifting to anchoring in Yantian due to terminal closure
Port of LA/LB remains congested, but making progress. Truck power is challenging, taking up to 12 days lead time to secure local trucker.
Port of OAK (Oakland) wait times reduces from 12 to 10 days, one of five berths at OICT is scheduled to be available next week with 3 new cranes operational, which will provide relief of the backlog soon.
Port of Seattle/Tacoma drayage (trucking) challenges continue, shippers need 10+ days to secure trucker
Dallas ramp chassis availability is tight at BNSF Alliance ramp, but adequate supply at UP Dallas
Chicago ramp rail congestion and chassis shortages continue
Port of NY strong volume continues with some berthing congestion, with truckers and chassis in short supply.
Here are two more articles documenting congestion in ports in China and the Global Container Crisis:
Container line schedules take another hit as port congestion in China spreads
One choice quote that concludes the article:
It may be little compensation for European importers, however, with overall Asia-Europe transit times having deteriorated drastically over the past three years, according to UK-based Metro Shipping.
The forwarder showed The Loadstar data showing transit times to the UK from Yantian and Shanghai had jumped from 26 and 31 days respectively in 2018, to 36 and 42 days this year.
"The worst transit times in history, for the highest costs in history," the forwarder said.
Global Container Crisis Wreaking Havoc On All Modes of Freight
It's not a worldwide container shortage that is causing ocean rates to increase. It's the uneven distribution of containers. There are enough containers, just not in the places where they are needed.
North American ports and container yards are stacked to the brim with empty containers desperately needed in Asia and Europe. As a result, container supply is severely limited with demand driving inflation of ocean transportation rates to unprecedented levels. This is spilling over into other modes, driving up demand in an already stretched capacity.
What's An Importer To Do?
Unfortunately, smaller volume clients (that's me! — Aron) are going to feel the effects of this shortage the hardest. Large volume clients will have the ability to "pay to play" bidding their way to space on the vessel. Until containers are once again evenly distributed, this problem will persist.
Although there is very little that can be done, we have a few tips that may help:
Work with a freight manager: Working with a freight manager is a bit like working with a mortgage broker vs individual banks. We are looking for ALL available opportunities to get your product where it needs to be, not just with one or two carriers. With our vast international agency network we are able to draw on the strengths of our partners. We can also look at all modes of transport including consolidation.
Book early: The sooner you inform your Freight Manager about your need for space the better. We recommend currently booking your cargo at least 4 weeks before departure.
Mitigate your risk: Purchase Cargo Insurance to provide physical loss/damage coverage of your goods. Ensure your goods are properly packaged and meet industry standards for shipping.
Brace for a continuance until 2022: This is not forever, but it is for the foreseeable future. Review your increased costs against your future selling price.
Price Inflation
Our factories in China are starting to warn us about price increases as raw materials costs continue to climb along with the decline in value of the US dollar (factories quote games in USD). Our playmat factory is warning about cost increases for neoprene playmats.
Catacombs 3E and Cavern of Soloth
With the bad news out of the way, I will turn to the good news and finally get into discussing news about our games.
The latest printings of the retail version of Catacombs 3E and Cavern of Soloth expansion arrived at our warehouse and are now re-stocked in our online shop.
These games sold out quickly after Canadian Prime Minister Justin Trudeau named Catacombs his recommended Christmas gift for 2020.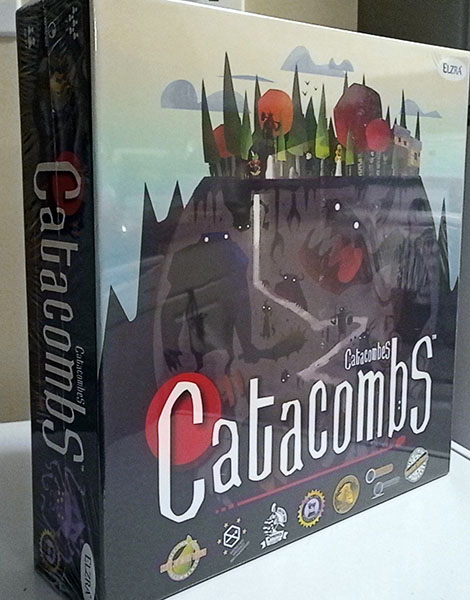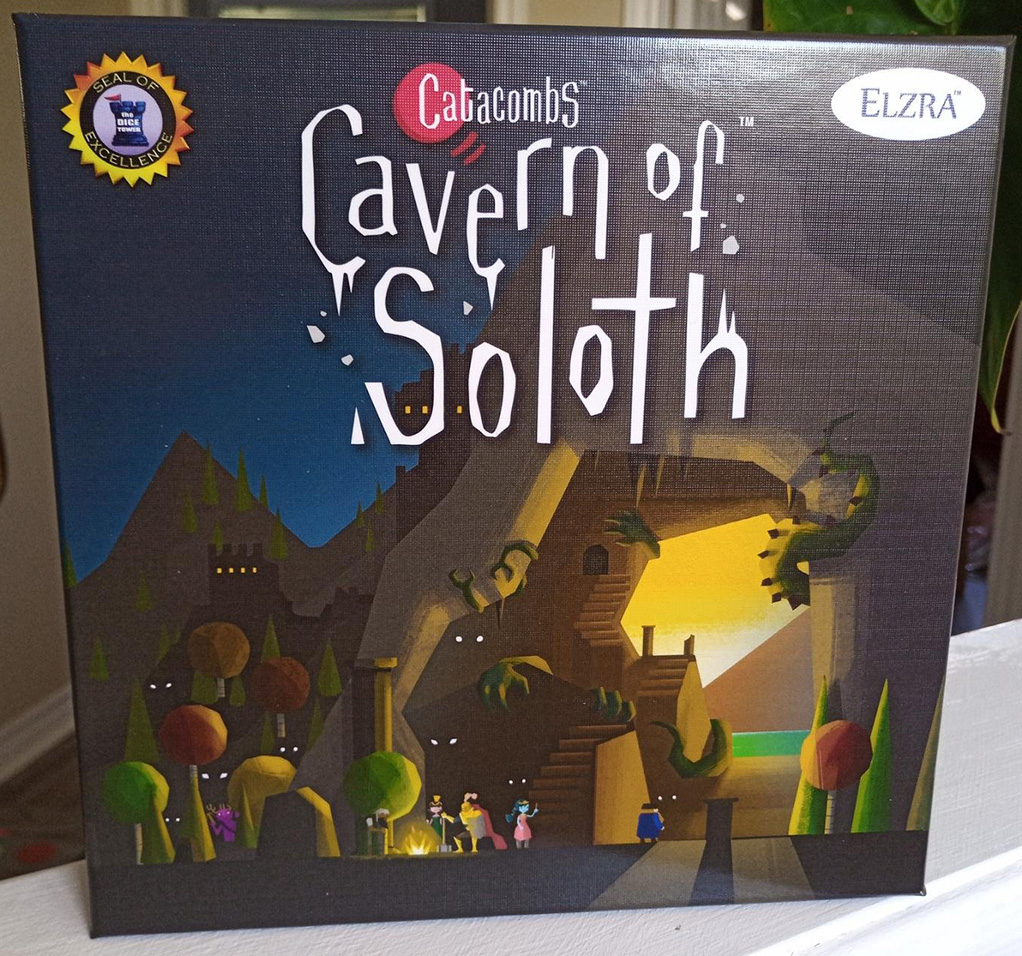 We also received copies of the Goblin Mage KS promo pack, copies of the first printing of the Black Box, and additional bonus tiles for Catacombs Cubes.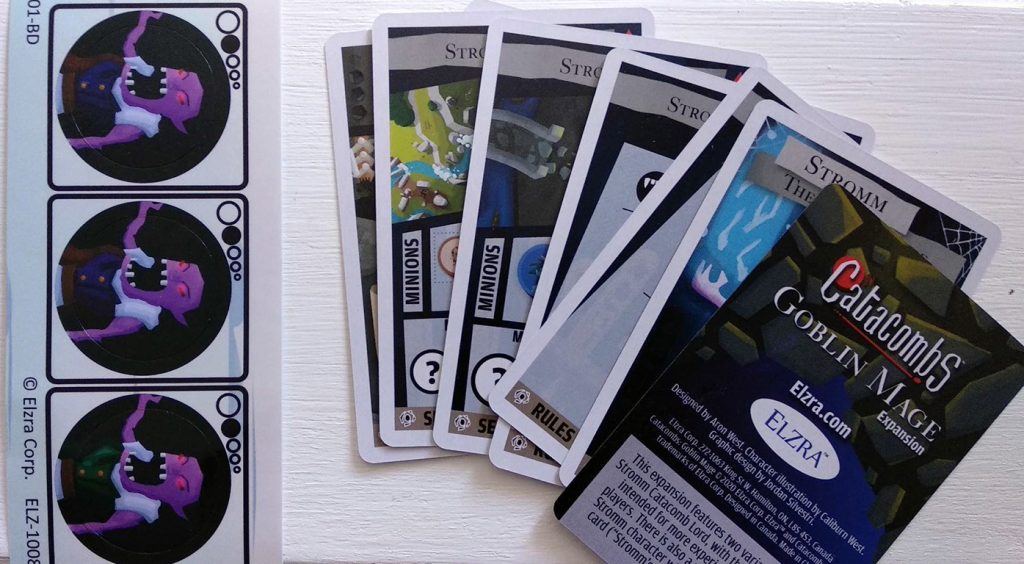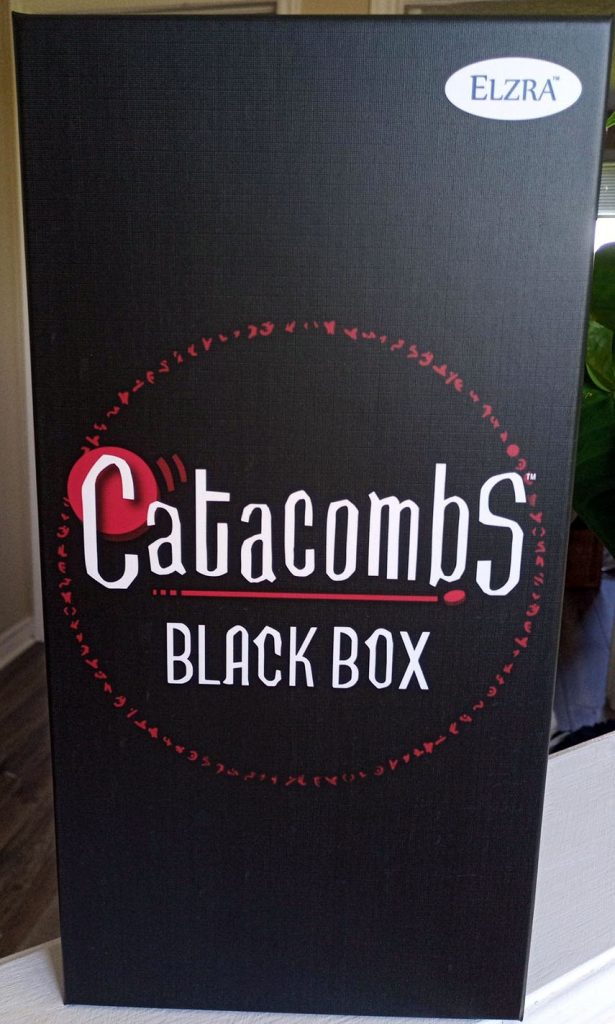 Catacombs & Castles 2E
This month I focused on refining the Catacombs 3E related cards for Catacombs & Castles 2E. This involved designing 3E rules cards and supporting content (abilities, spells, items) for heroes from Castles 2E, Siege Defender, Keystones & Keeps, Wyverns of Wylemuir, and the Red Box.
Here is an example of the Catacombs 3E cards for Edarir, the Shaman: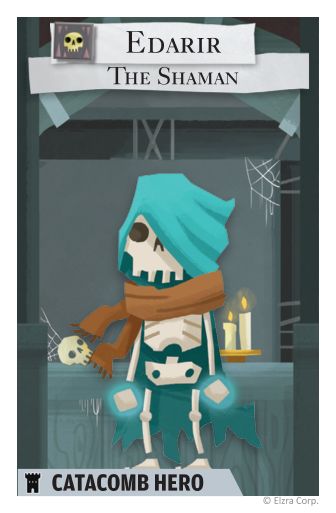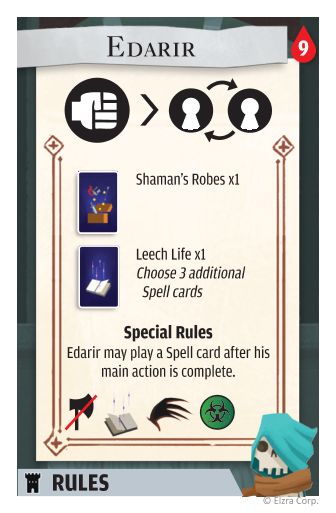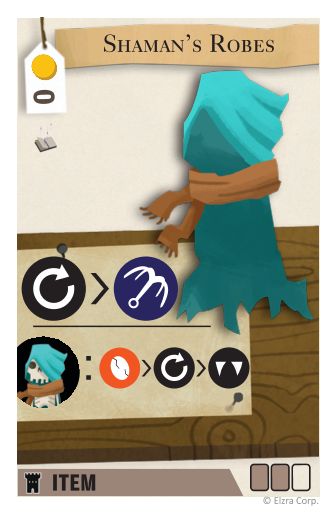 Note the cost of the Shaman's Robes has not been finalized.
Monster Pit
Work continues on the Tabletop Simulator (TTS) mod for Monster Pit Overworld. The game is fully co-op, supports up to four players, and also supports solo play. A fifth player can optionally control the Catacomb Lord instead of the AI.
This month we worked on expanding the player boards, updated one of the die icons, and updated the graphic design of the cards (currently there are currently 168 cards in the base game).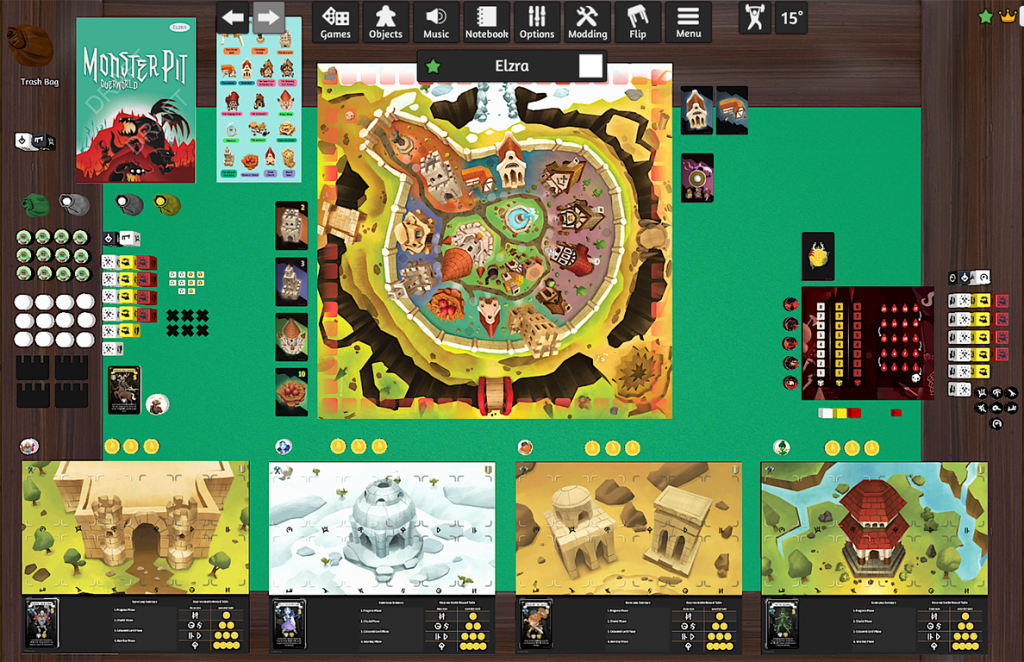 Examples of cards from the Inn, Wyvern Roost, Stables, and Barracks decks: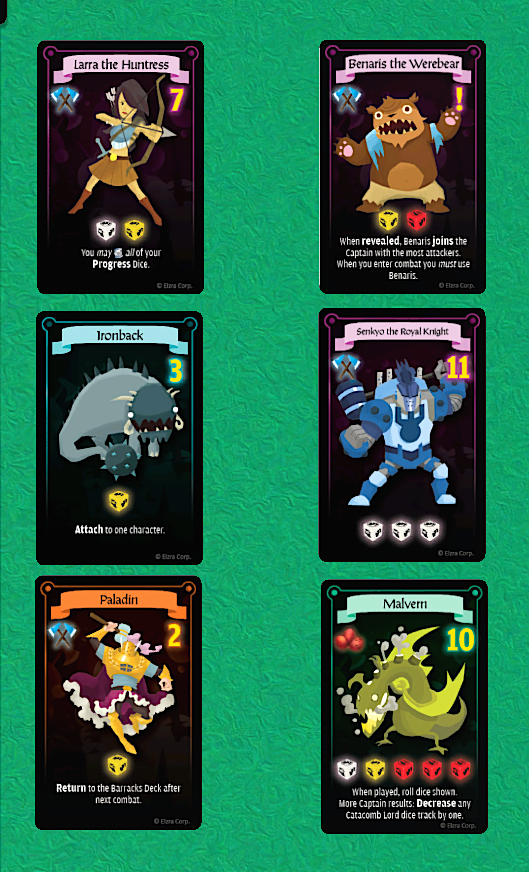 Catacombs Conquest Event Horizon Expansion
Mass production of the Catacombs Conquest Event Horizon expansion will be finished later this month. These 60 new cards allow Conquest to be played in a new way. There is an unlisted Tabletop Simulator Mod where you can try this expansion with the final version of the cards and rules.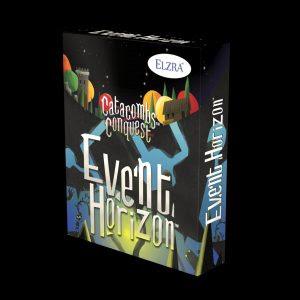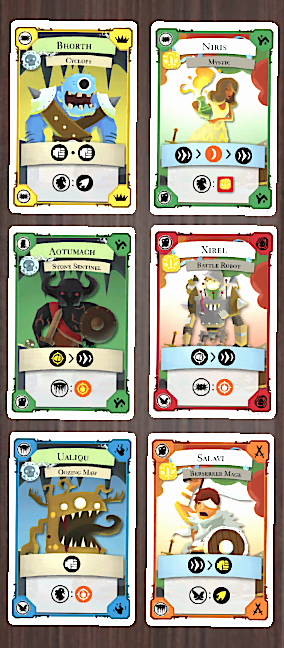 Phantom Division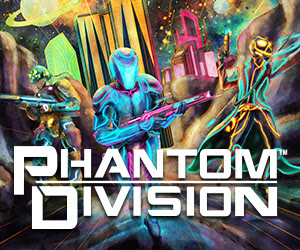 Phantom Division, designed by Mark Thomas and Pete Ruth, is expected to be released on Kickstarter or perhaps Gamefound this year.
This month we continued iterating on the design of the wall system. We also discussed matters related to the artwork, components, mission generator, and the manual. Mark and Pete continue to actively test the game.
Games I Have Been Playing
Again. not much time for games this month, though I did try Pax Pamir 2E on TTS for the first time.
Get In Touch
For any comments, questions, feedback, you can email me at aron@elzra.com, but please give me a chance to respond due to the high volume of messages I receive.
Instagram
I posted several photos and artwork from Event Horizon on Instagram.
Thank you for all of your support,
Aron