Welcome to my April update covering everything I've been busy working on this past month.
Catacombs Red Box
The stretch goal content for the Castles 2E + Black Box campaign will be collected in the Red Box expansion. Development work on this new content, which features many ideas from our backers, continued during the month of April.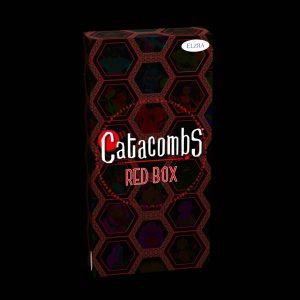 Shipping Capacity Challenges Continue
You can read all of the details about the coming "shipping tsunami" in this article from Freight Waves. May is expected to be even crazier. I spoke to my contact from Apex Logistics last week and he expects supply chains to be stretched on the trans-Pacific lanes for all of 2021 and into 2022.
Catacombs 3E and Cavern of Soloth
The next printing of the Cavern expansion has shipped from the factory (we were lucky to secure space on a vessel) with an estimated arrival at the Vancouver port on May 5th where it will clear customs. The container will then be shipped across Canada via rail and delivered to our warehouse.
Monster Pit
We continued to develop the Tabletop Simulator (TTS) mod for Monster Pit Overworld. I'm hoping to release the mod soon so players can try it. The game is fully co-op, supports up to four players and also supports solo play. A fifth player can optionally control the Catacomb Lord instead of the AI.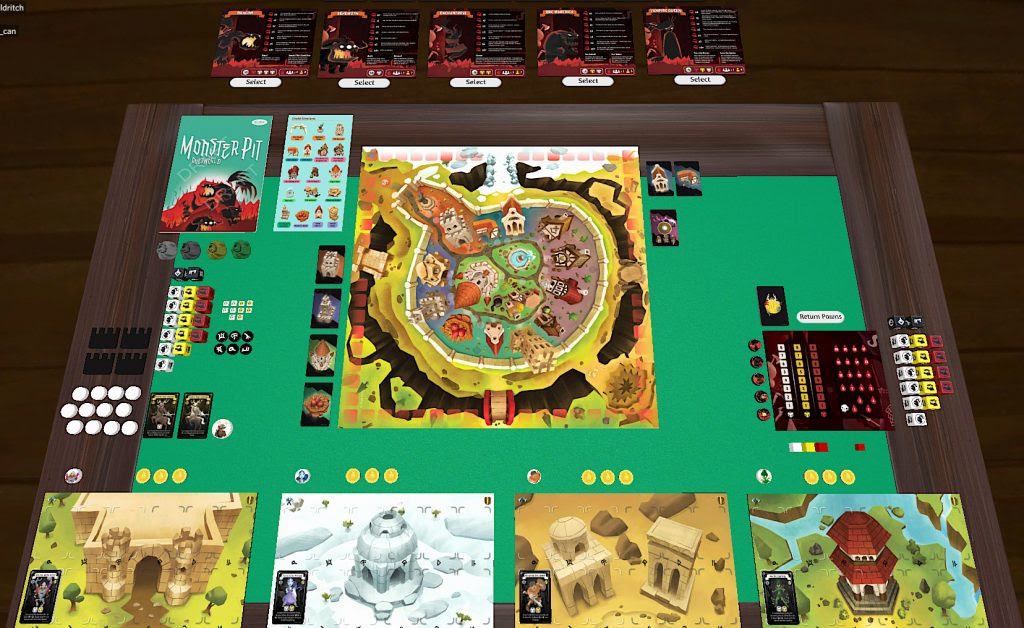 Examples of the cards from the Stables, Wyvern Roost, King's Keep, and Town Hall decks: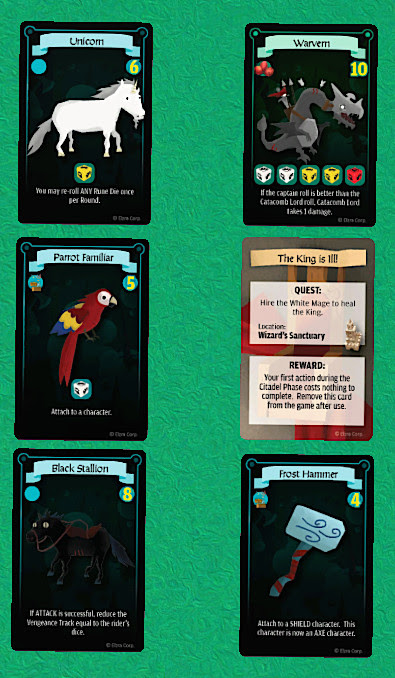 Catacombs Conquest Event Horizon Expansion
The Catacombs Conquest Event Horizon expansion was submitted for print and the BGG entry was approved. These 60 new cards allow Conquest to be played in a new way. There is an unlisted Tabletop Simulator Mod where you can try this expansion with the final version of the cards and rules.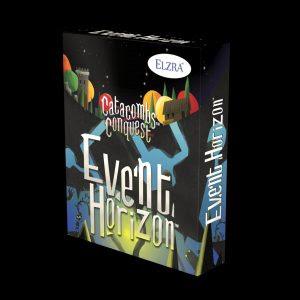 Phantom Division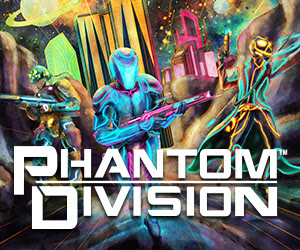 Phantom Division, designed by Mark Thomas and Pete Ruth, is expected to be released on Kickstarter or perhaps Gamefound this year.
This month we finished an initial set of walls and doors for Phantom Division and sent them to the designers along with a set of the prototype playmats. This has allowed them to continue their play testing.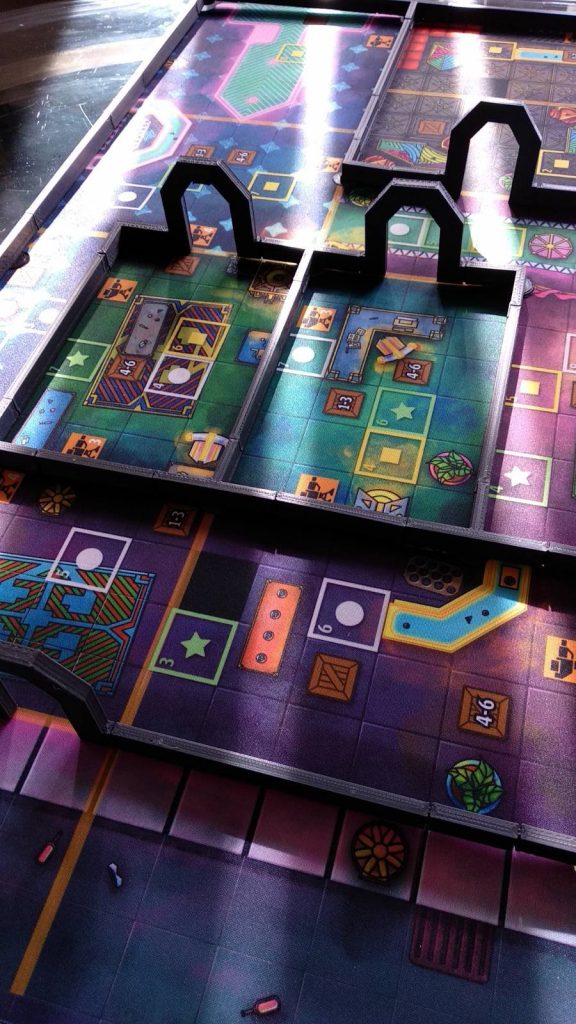 Games I Have Been Playing Not much time for games this month! However, I did play Space War (temporary title), an area control, deck building game, which I'm planning to publish. Get In Touch For any comments, questions, feedback, you can email me at aron@elzra.com, but please give me a chance to respond due to the high volume of messages I receive. Instagram I posted several photos and artwork from Event Horizon on Instagram. Thanks again for all of your support, Aron
Castles 2E + Black Box Expansion late pledge
Thank you for supporting our small business!